Sale!
Synology DiskStation DS120j
DS120j is a centralized storage solution that allows you to share family photos and videos to all household devices, such as computers and mobile phones.
รับประกัน 2 ปี

ราคารวมภาษีมูลค่าเพิ่ม (VAT) แล้ว
Description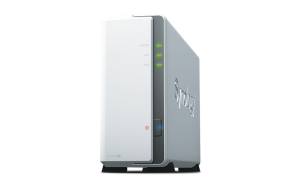 DS120j เป็นโซลูชันที่จัดเก็บข้อมูลแบบรวมศูนย์ที่ให้คุณแชร์ภาพถ่ายและวิดีโอของครอบครัวไปยังอุปกรณ์ในบ้าน เช่น คอมพิวเตอร์และโทรศัพท์มือถือ ได้ทุกเครื่อง
Only logged in customers who have purchased this product may leave a review.