Synology DiskStation DS420j
฿12,000.00
DS420j is a 4-bay desktop NAS designed for home data backup, file syncing, and sharing. Supporting up to 64 TB raw capacity, you can easily centralize all your multimedia collections.
รับประกัน 2 ปี

ราคารวมภาษีมูลค่าเพิ่ม (VAT) แล้ว
Description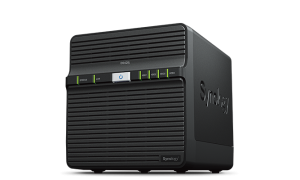 DS420j เป็น NAS เดสก์ท็อป 4-Bay ที่ออกแบบมาสำหรับการสำรองข้อมูลที่บ้าน การซิงค์และการแชร์ไฟล์ คุณสามารถรวมคอลเลกชันมัลติมีเดียของคุณไว้ในที่เดียวได้อย่างง่ายดาย ด้วยการรองรับความจุรวมสูงสุด 64 TB
Only logged in customers who have purchased this product may leave a review.