Synology DiskStation DS420+
฿18,900.00
Synology DS420+ is designed for IT enthusiasts and home users. Equipped with a 2-core processor and built-in M.2 NVMe 2280 SSD slots for cache acceleration, DS420+ is ideal for data sharing, video streaming, and photo indexing.
รับประกัน 3 ปี

ราคารวมภาษีมูลค่าเพิ่ม (VAT) แล้ว
Description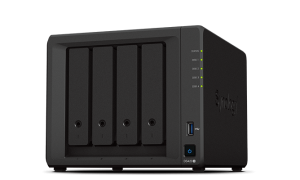 Synology DS420+ ออกแบบมาสำหรับผู้ที่ชื่นชอบ IT และผู้ใช้งานตามบ้าน DS420+ ติดตั้งโปรเซสเซอร์ 2 คอร์และสล็อต M.2 NVMe 2280 SSD ในตัวเพื่อเร่งความเร็วแคช จึงเหมาะสำหรับการแชร์ข้อมูล สตรีมวิดีโอ และการทำดัชนีภาพถ่าย
Only logged in customers who have purchased this product may leave a review.